Schinoussa island
Schinoussa is a tiny remote island in the centre of the Aegean Sea south of Naxos. Schinoussa island is part of the Small Cyclades complex, which include Donoussa, Iraklia and Koufonissia. This island is perfect for calm, unhurried or even lazy Greek vacations common to this genre of islands. Schinoussa offers a somewhat wild and desolate landscape that allows the eyes to gaze for miles without being cluttered with too much to absorb, isolated beaches which could almost be mistaken for private and a relaxing atmosphere that fits visitors who seek an environment of total privacy.
Schinoussa is unspoilt and an absolute must for people that love peace and quiet and somewhat forgotten by time. Tourist facilities are few in number on Schinoussa but sufficient to cater to the limited number of visitors the island has annually. The beaches are a golden coloured fine grain and the waters crystal clear and clean since civilization is a little removed and most are accessible by walking a little.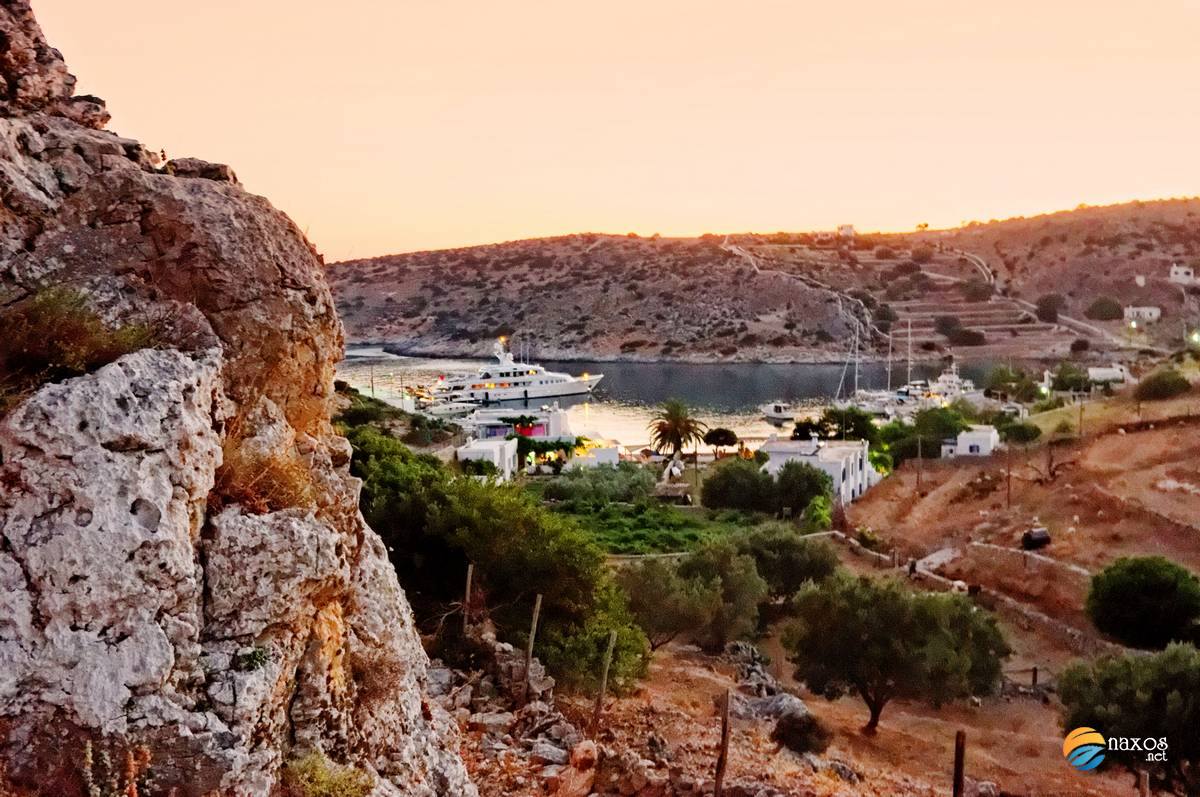 Schinoussa is excellent for short but completely restful holidays or as a day trip from Naxos and Amorgos with local the ferry. The approach to the island at the port of Mersini gives the impression of a desolate and quiet patch of land. Unenticing for tourists since only a small settlement can be seen. The undeveloped tourist infrastructure is encouragement enough to book a room before arriving at Schinoussa and several travel agent few phone numbers are handy after you have landed in Greece. These will help you find a ferry bound for Schinoussa and back since times and scuttles may not be regular especially because since some ferries arrive at Schinoussa later during the day. You can check Blue Star Ferries, Skopelitis and Nel Lines for their schedules. The best way to get to Schinoussa is from the island of Naxos, which has regular connections by ferry and also an airport for charter flights. The Small Cyclades Lines boat Skopelitis is based at Naxos and stops at Schinoussa daily except Sundays.
Chora of Panagia is the only settlement of note on the island which is hidden behind the hill a little farther up from the port. Although hidden from view to protect against pirates in the past, Chora offers good views of the Aegean Sea. From the settlement of Messaria there is a path leading to Psili Ammos the most visited beach of Schinoussa.