The churches and monasteries of Naxos
Naxos's position of prominence in the Aegean Sea during the Byzantine era (6th-15th centuries) is reflected by the number of churches built during this period. The number is unrivaled by any other island in the Cyclades.
Of the initial total of about 200, the number of churches with frescoes is around 120. This includes churches and chapels with iconography that has been layered with whitewash five times over.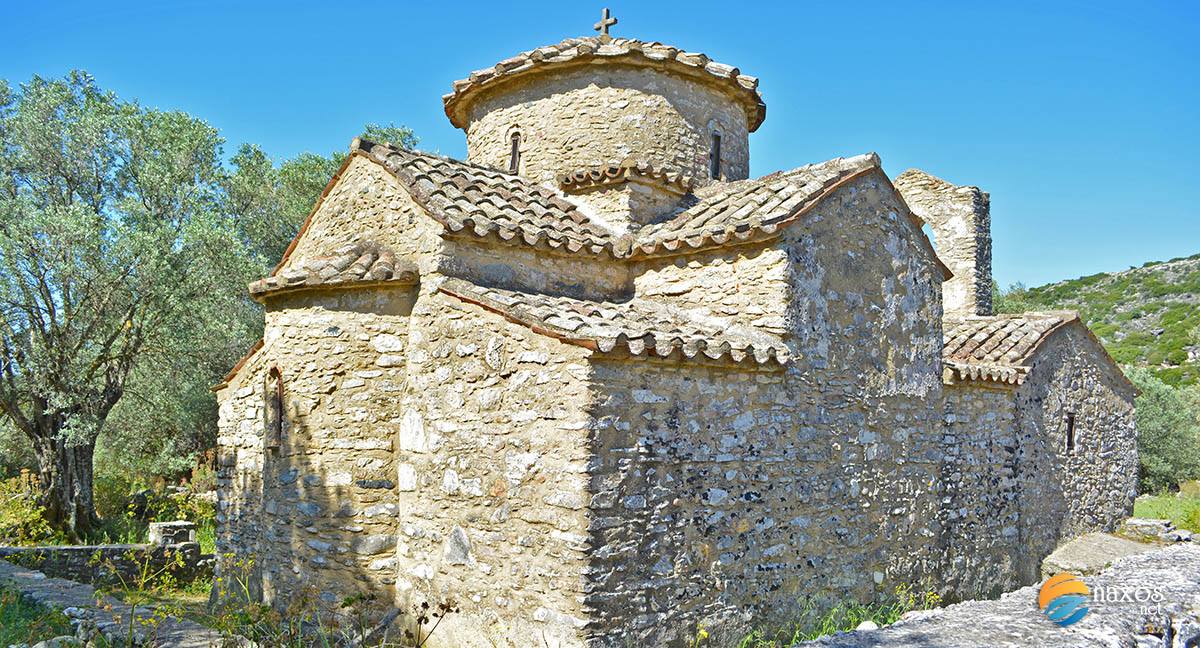 The Byzantine style churches are smeared over the island's landscape, with a greater concentration in the valleys. One such example is the Byzantine fort of Apaliros which has a commanding presence at the central basin of Tragea in the area of Sagri, where to this day, the mid-Byzantine Church of Panagia (Virgin Mary) Protothroni has been in uninterrupted service.
Naxos's Byzantine churches' architecture follows three main styles:
a) The circumscribed cruciform (five or six of great importance)
b) The three-aisle basilica (to which most churches belong)
c) The free cruciform (about 12)
There are also a variety of:
a) arched roof and mausoleum-type churches
b) single-aisle basilicas - with or without a dome
c) The "three-in-one" architectural marvel with multiple domes, Panagia Drossiani in Tragea.
Many Byzantine churches have been abandoned for many years resulting in an inestimable number of frescoes that have been lost due to erosion and damp.
Due to this, the archaeological service has carried out a vast amount of restoration and maintenance work over the last 50 years.
The churches and monasteries of Naxos
location: metochi | 16 km from naxos town
Built sometime between the 10th and 11th centuries and located between the two abandoned settlements Metochi and Kerami near Chalki village, Agii Apostoli is a cruciform domed Byzantine church of the rarer ...