Oh... those magnificent beaches of Naxos!
A wide selection of beaches is offered to you in the island of Naxos. Most of them have thin, white sand, while one can find pebbled beaches as well as rocky ones. In Naxos Town, the island's capital, there is the beach of Saint George, covered with thin sand. Its main characteristic is its shallow waters that make it very safe for the children. On the beach of Saint George there are many taverns and bar-cafe, literally on the sand, that are open from very early in the morning till late at night.
This is the fourth time we are coming to Naxos. After our first short visit, we realized that a few days holiday simply isn't enough to enjoy its shores. So, here we are again ...
Marc O'Brien, Dublin, Ireland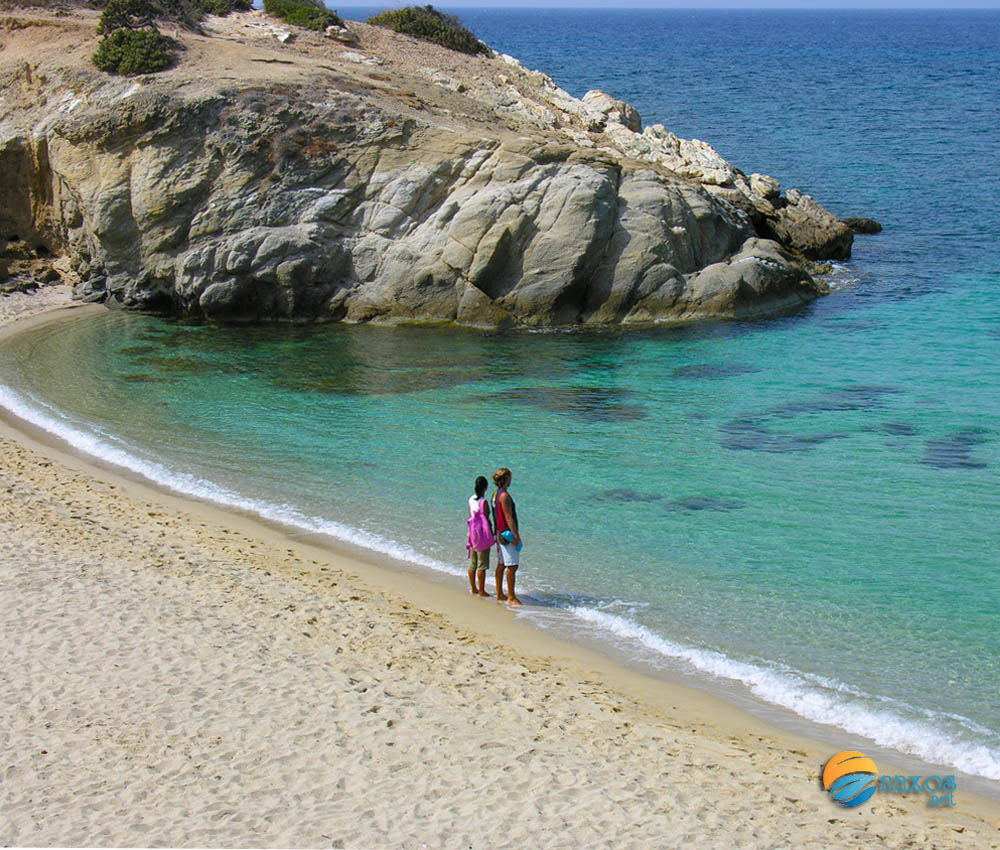 The island has a large number of beaches, such as those at Agia Anna, Agios Georgios, Agios Prokopios, Alyko, Kastraki, Mikri Vigla, Plaka, most of which are relatively near the capital named Naxos Town or Chora (a name often used to designate the capitals on the Aegean islands). A few of these are organized but due to the island's size most are not, providing many places of seclusion. The Cycladic islands are generally windy places perfect for windsurfing and kite-surfing, Naxos is having considerable land mass, offers waters of all varieties for sea and beach activities.
Because of the size of the island and the large number of wonderful beaches, touring it requires transportation. Day trips will reveal some of the harder to get locations and beaches that few tourists ever explore and even some locals have never been to! Moutsouna is one such village and beach. The little waterfront taverns and the shut down emery mine (for which the island was famous as a source), provide a window into the past, a very charming 50's look of life as it was in the area. If on the other hand trekking is what pleases you, then there are several long and short routes to enjoy nature walks on.