CONTEMPORARY HISTORY
True to feudal society, Naxian society was divided into three classes: the feudal lords and "masters" who lived in mansions, the peasants and other tradesmen and the "harbor" people, that lived around the area of the port looking for the odd job that would earn them a bit of money, who were mostly barefoot and hungry.
On May 6, 1821, Naxos joined the Greek struggle for independence from the Ottoman Empire. Leading figures were the bishop of Paros and Naxos Ierotheos and Michail Markopolitis along with dozens of Naxians who are recorded in the "Struggle Archive" at the National Library of Greece.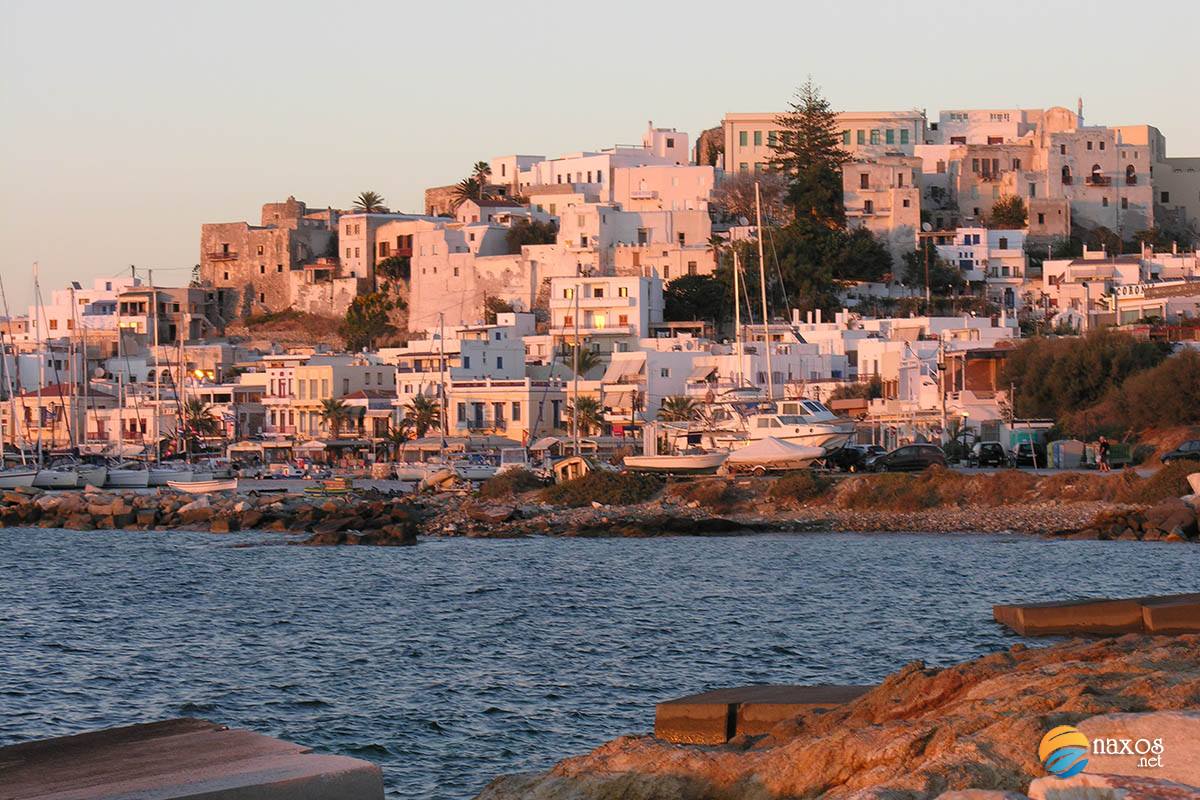 During the 19th century, the capital Hora (Chora) had roughly 2,500 people. The rest of the population was spread out over many villages throughout the island. Their main occupations were farming and animal husbandry. Local society met at the four cafes in the harbor area during the interwar years (2nd WW and Greek Civil war that followed). The port area was naturally and is still to a large degree the main hub of the island, where commercial vessels loaded and unloaded goods and the Kastro (Castle) neighborhood, in the old citadel, managed to retain its aristocratic character until the 1960's. However, other smaller ports (Agia Anna, Moutsouna, Lionas) were used to transfer goods to the capital of Naxos and the rest of the Cycladic islands.
The exportation of emery, which was mined on the eastern seaboard, made an important contribution to the economy of Naxos. These mines are located on the island's eastern section, along the road to Lionas, they are one of the island's more "modern" sights.
Today, the island's farm produce and tourism provide it with economic self-sufficiency. Tourism has been on the rise since the 1980's, and the 21st century has made it the main source of income for many of the islanders. With today's population reaching 18500 inhabitants, many of which reside in the villages, Naxos is even more vibrant and sees a bright future ahead.