Island hopping from Naxos

If you have already picked Naxos as your main holiday destination and your plan is to stay there for 5 days or more, you will have the opportunity to sail around the island and visit several neighbouring islands too. Naxos is the perfect place for a boat rental in Greece, as it is close to many beautiful islands such as Paros, Mykonos, Koufonisia and many more! There are so many of them to choose from!
Ferries and smaller boats connect Naxos to most of the nearby Cycladic islands on a simple transfer basis or with day tour packages. The easiest ones to access are the islands that are reachable from Naxos via a single ferry. This way you do not waste a lot of time sailing around the Aegean Sea.
The Small Cyclades group of islands is the easiest to visit, as it is located so close to Naxos (they lay to the south and east of the island). Their proximity to Naxos and the fact that access to them is made mostly via its ports has unified them into one major municipality, the one of Naxos and the Small Cyclades. The scepter to most visited island is held by Pano Koufonissi, whose pristine beaches are considered among the best in the whole of Cyclades. The most distant of the group is Donoussa, a quiet and as yet untouched travel destination unknown to most tourists.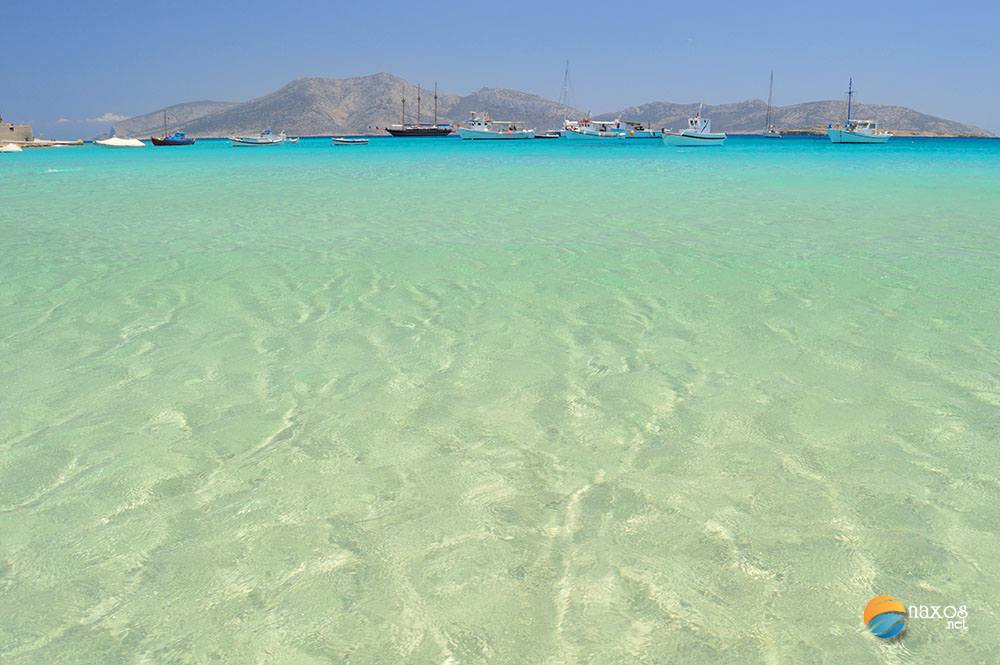 A bit further away lays Amorgos, to the southeast of Naxos. Accessing Amorgos takes longer than expected because the ferry makes several stops to the Small Cyclades islands.
Paros and Antiparos islands are also very easy to access from Naxos. There are daily connection between Naxos and Paros and during middle and high season there are more than one ferries per day. Tiny Antiparos is accessed only via Paros.
Delos and Mykonos are the most common choice when it comes to day trips from Naxos. They usually start early in the morning and return late in the afternoon, a full day of sightseeing and exploration.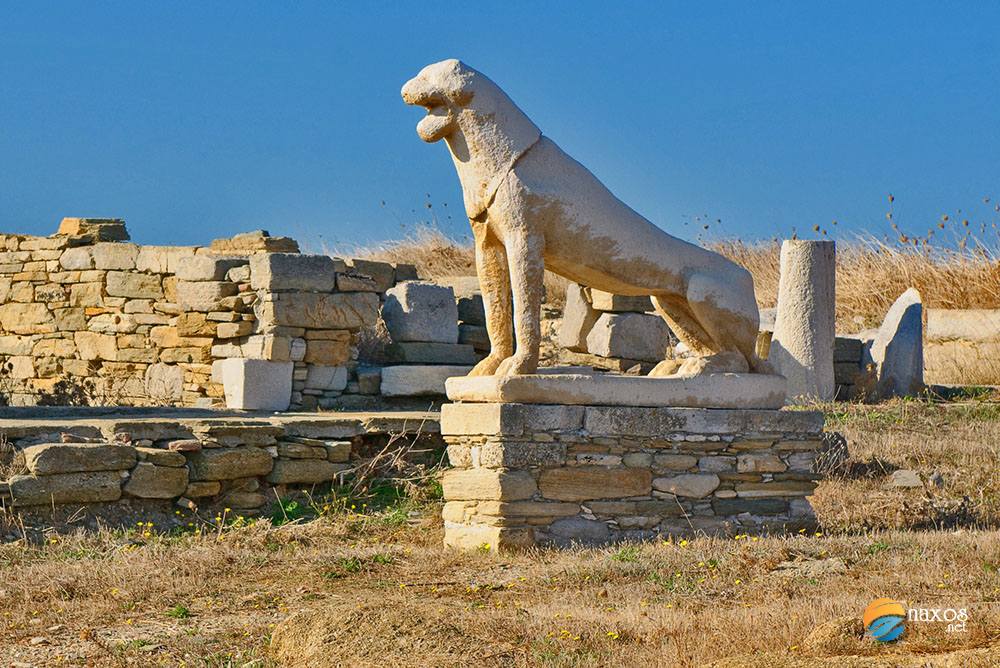 Apart from taking the main ferry or the daily cruise boat, there is another, more exciting and still cost effective method to access the nearby islands and this is with a yacht. When in Naxos, sailing is a great way to see part of the destination islands and at the same time enjoy the sea and the dolphins. You can hire a sailing boat on your own or share it with other people. Alternatively, you can hire a motor boat, a much faster, equally exciting but less economical way. The possibilities for activities both means may provide are endless. In both instances you will swim in coves inaccessible in any other way, enter caves carved by the waves of the Aegean Sea and, if you are lucky, swim with the dolphins. Sailing is perhaps the best way to get more out of your summer holiday.
How to make island hopping work best for you
It is all about planning. The most important factors for the perfect plans are the season you visit Naxos in and the length of your stay.
Season is a major factor due to ferry itineraries. During middle and low season, connection from Naxos to the nearby islands is rather infrequent. So, you may choose to visit one of them and be obliged to stay there 1 or 2 days due to lack of transportation. This is rarely an issue from early July to the end of August.
The length of stay is also crucial if your main holiday destination is indeed Naxos as opposed to its numerous neighbours. This has to do with the relatively large size of the island, it is big enough that you will need several days just to get around it, let alone enjoy it. So, if your entire holiday is less than 5 days, there is really no point in island hopping as it will prevent you from getting to know Naxos, your original destination. So, make your plans as accurate as possible, book your flight or ferry from Athens to Naxos or from any other departure point, depending where your journey starts from and make the most of your trip to Greece and the Cyclades islands.