Cyclades islands, Greece
The most popular group of Greek islands is the Cyclades group. Located in the southern Aegean region it consists of 30 main islands (some of which are uninhabited) and some islets. The biggest Cycladic islands are Naxos and Andros. The Cyclades differ significantly in size, geology, architectural style and historical background.
The Cycladic Civilization, active from as early as 4000 BC, has left us with plenty of proof of its excellence. Crafty white marble statuettes, various utensils, theatres …
Each Cycladic island has its own distinct character and its own fans. Most of the islands of the group are rocky, with only a little vegetation, except for Naxos and Andros which are mountainous and are rich in vegetation inland. That makes them rich in fresh water as well.
The name Cyclades comes from the fact that the group has the shape of a circle (more or less). The violent volcanic eruptions that have occurred in the area can still be traced today. The abrupt rocks that emerge from the sea, the deep calderas of solidified lava and the mountain ranges are only part of the evidence of the earth's activity in the Aegean Sea.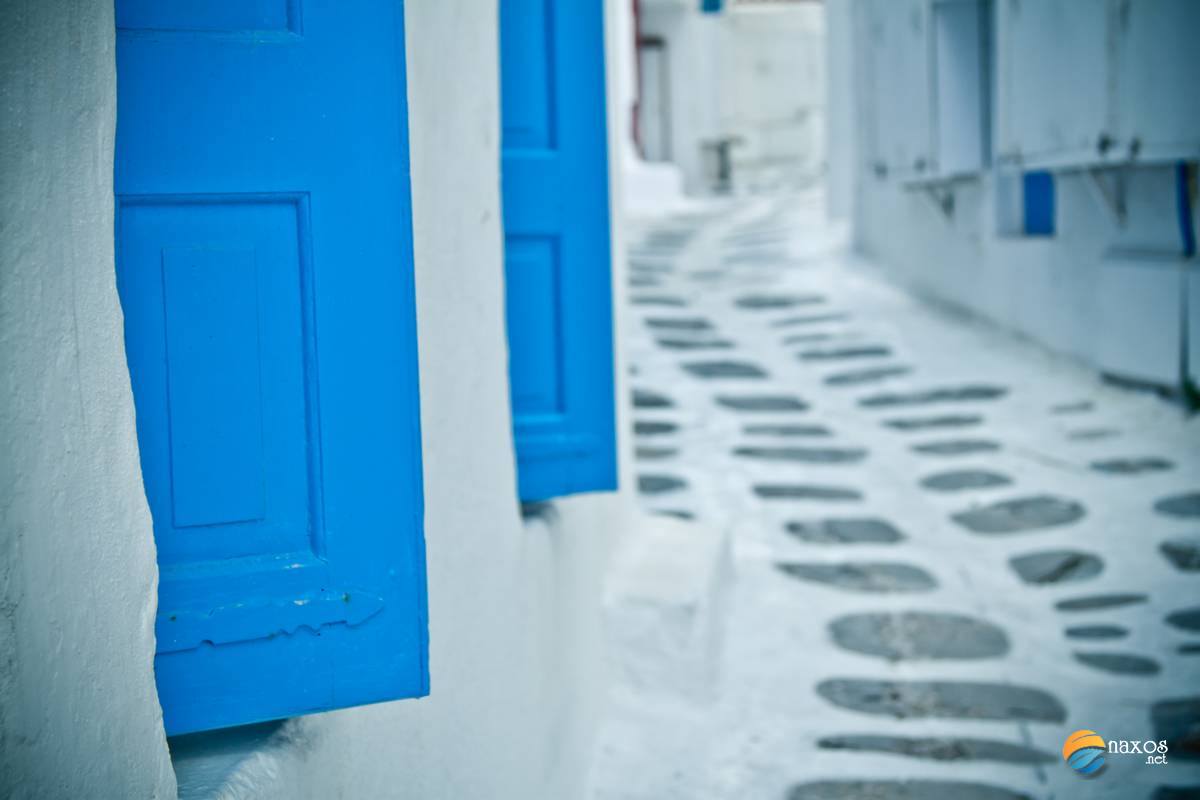 The Cycladic people have been exposed to various cultural influences throughout their history. This can be seen in the islands' architecture, the diversity in local dialects and, of course, in the art and music evolution of the area.
From Naxos, many of the other Cycladic islands can be easily accessed, but not all. There are connections:
- to the north with Syros, Tinos and Mykonos (and Delos during middle and high seasons)
- to the south with Schinoussa, Iraklia and Koufonissia
- to the east with Donoussa and Amorgos and
- to the west with Paros
so island hopping is not only possible but also ideal.
There is much to see and do in Cyclades. With more than 30 islands and islets, they attract all kinds of tourists, back-packers, sailing and windsurfing enthusiasts, families, young and older people and luxury addicts. In Cyclades there is a place for everyone. All the above justify why the Cyclades are one of the most popular travel destinations on the planet.