Naxos yachting

Picture yourself on a sailing yacht… A warm salty breeze in your hair and an occasional fine mist of cooling sea water spraying you as you tour the Small Cyclades. Santorini, Mykonos, Paros, Antiparos and the other Cyclades following the coastal routes or not…, while cruising on your own yacht charter travelling the Aegean Sea and stopping over at any beach that takes your fancy to enjoy swimming on your much deserved holidays.
yacht charter | yacht rentals
Naxos Yachting tours and motorboat rentals on Naxos. Motorboats available with or without a captain ...
Call: (+30) 6939.096.214 | at naxos town port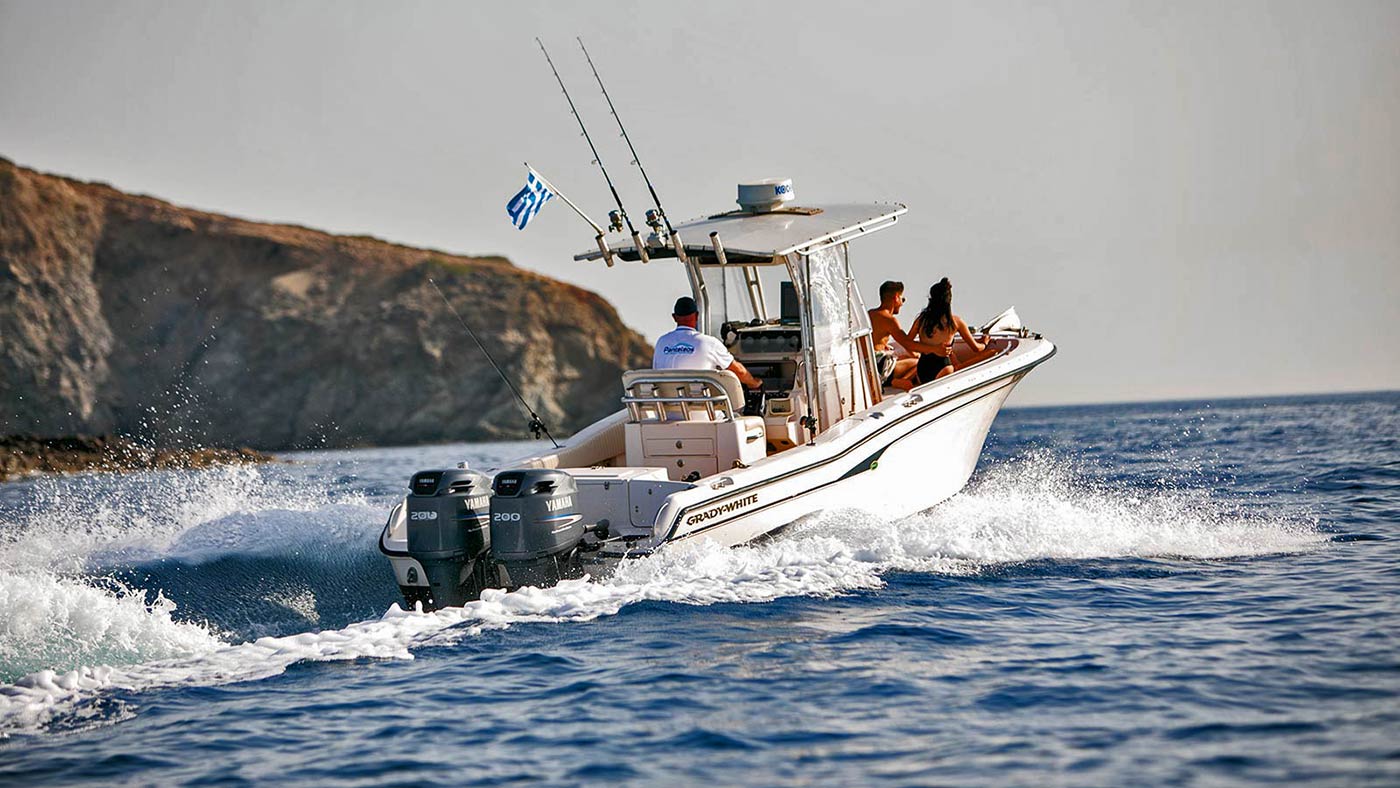 This is all possible either with your immediate family or even with a small group at a surprisingly affordable price! It is, after all, the most "lavish" of all the activities on Naxos.
The cost of hiring a yacht for your private pleasure or even combining it with business or events for a day cruise, complete with captain and privately crewed, is not something only the rich and famous can do. Ask the captain and you may even get the chance to learn a little about sailing and navigation and play the part of skipper for a day.
A fairly wide variety of cruises are available, especially in season but make sure you get in touch with a broker for the rental and any terms that will have to be honored. Usually, these terms come with full service but are readily negotiable if you have a skipper's license. No compromises are made in matters of safety and security, leaving you free to concentrate on capturing photos of your unforgettable holidays around the islands.
You can board a ship at Piraeus port or Rafina port and travel to the island where you will board your yacht rental, or you can board your boat at some other designated marina close to Athens.
Whether it be sailing yacht, catamaran or motorboat, your marine adventure is both easy and affordable in Greece.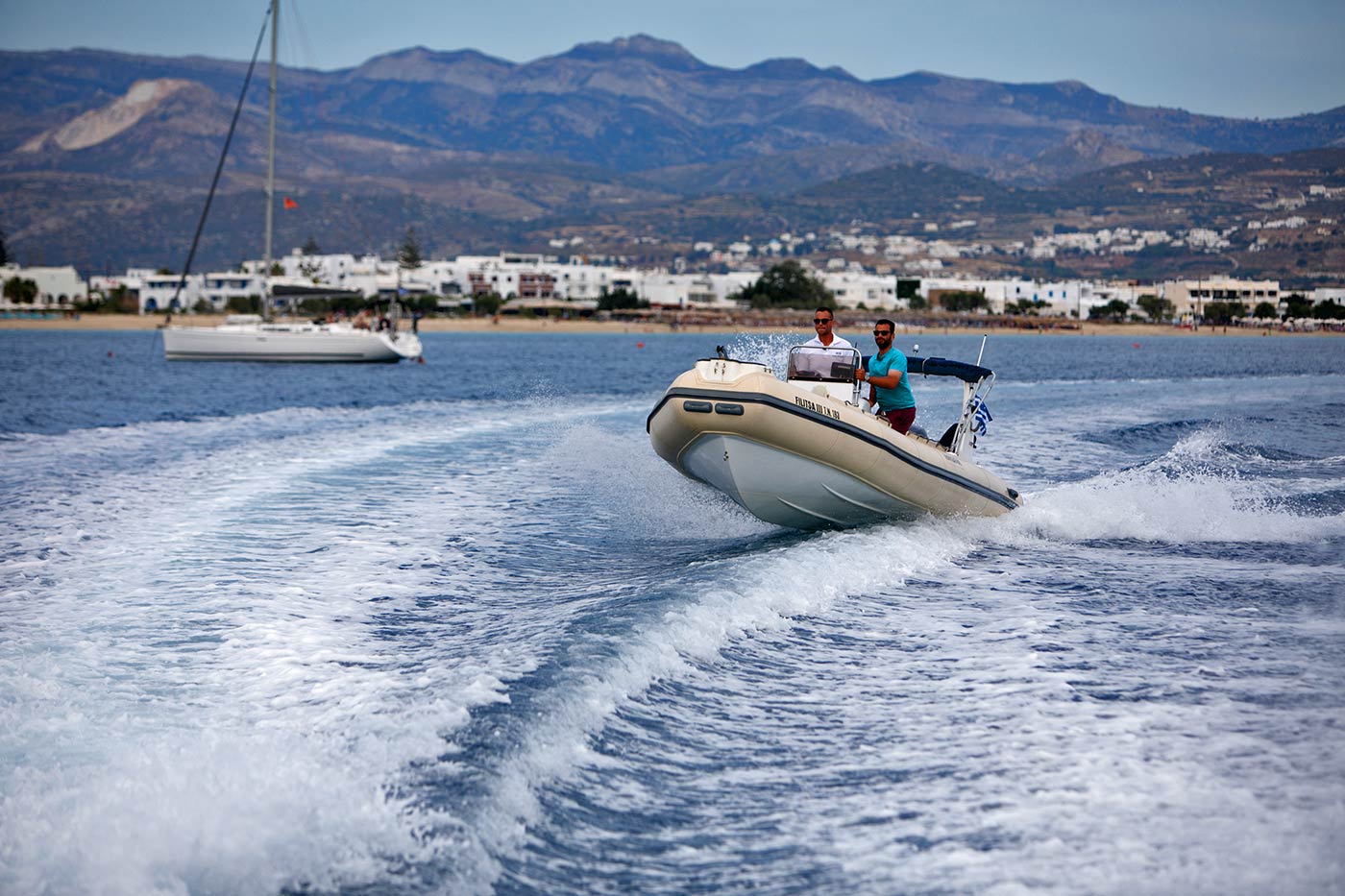 About Naxos day cruises
A holiday out of the ordinary is now possible on Naxos island as daily exploration voyages start early in the morning from the port of Naxos Town, with each modern Poseidon on board, in search of new shores. And, although such activities used to be for the rich and famous till a decade ago, nowadays, Naxos cruises (and other Cycladic cruises) are quite cheap.
Naxos sailing price per person varies depending on the season, the boat, the services offered, the tour and the company. They may start from 50 euros per person, offering price reduction for children. Special offers are also available, especially for repeating customers.
Travel with a crewed Naxos yacht charter
Most Naxos day cruises are offered with crewed yachts and for a good reason. The Aegean Sea, in all its beauty, is quite windy and wavy and requires certain skills from the captains that will sail it. The more experienced the captain the safer the passengers.