Best foods to eat during your Naxos holiday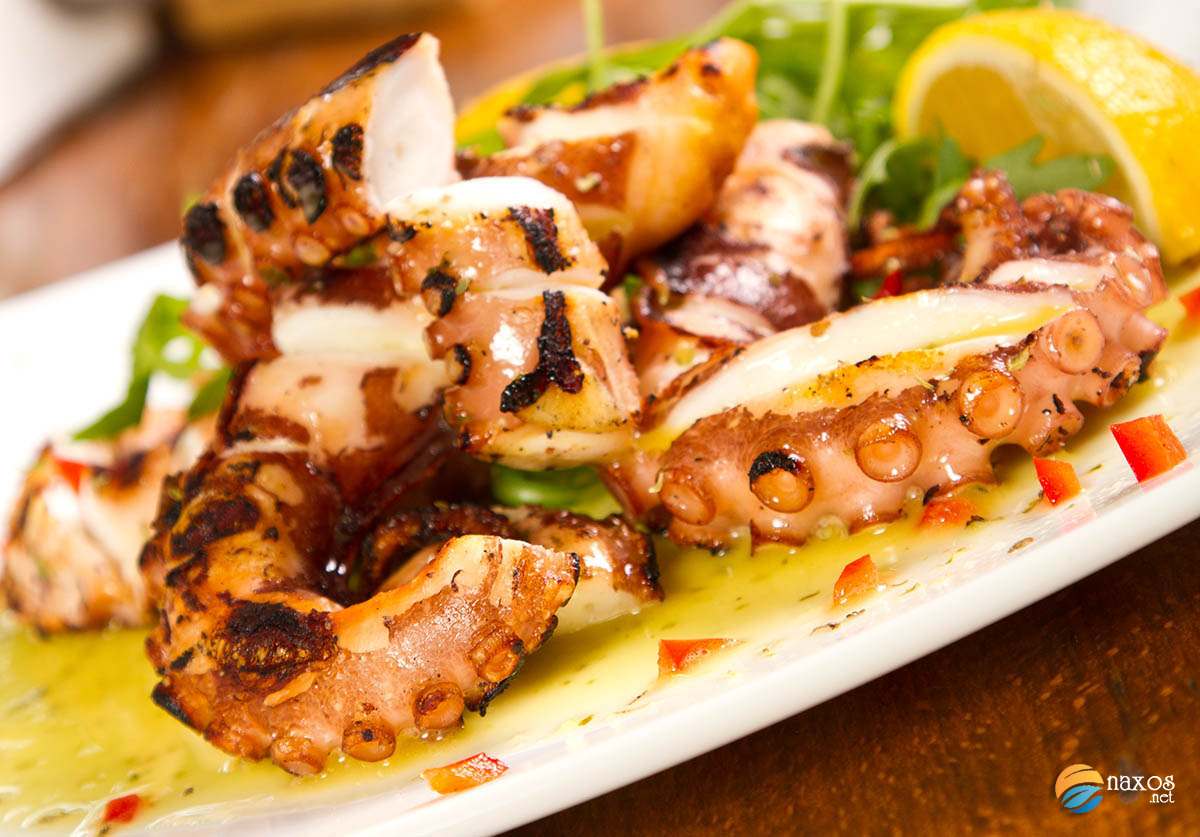 A dish with freshly fried crispy smelt, next to it a dish with octopus that has just come out of the grill and, of course, an icy glass of ouzo or raki beside it. They fill the air with the tasty aromas of Naxos. An old style round, iron cafe table with the traditional wood and reed chairs surrounding it and good friends munching away enjoying themselves. It is a picture of the old Greece, the one that has always existed. Summer aromas of the wild herbs on the fields around the village are carried on the warm salty breeze as you stare out to the ancient sea. It is hard to resist.
Nearby, the fleshy "gouna" fish is being dried in the air to accentuate the flavors shortly before reaching our plates. The whole of the Aegean Sea is in our mouth in one bite. These are the Cyclades, this is Naxos.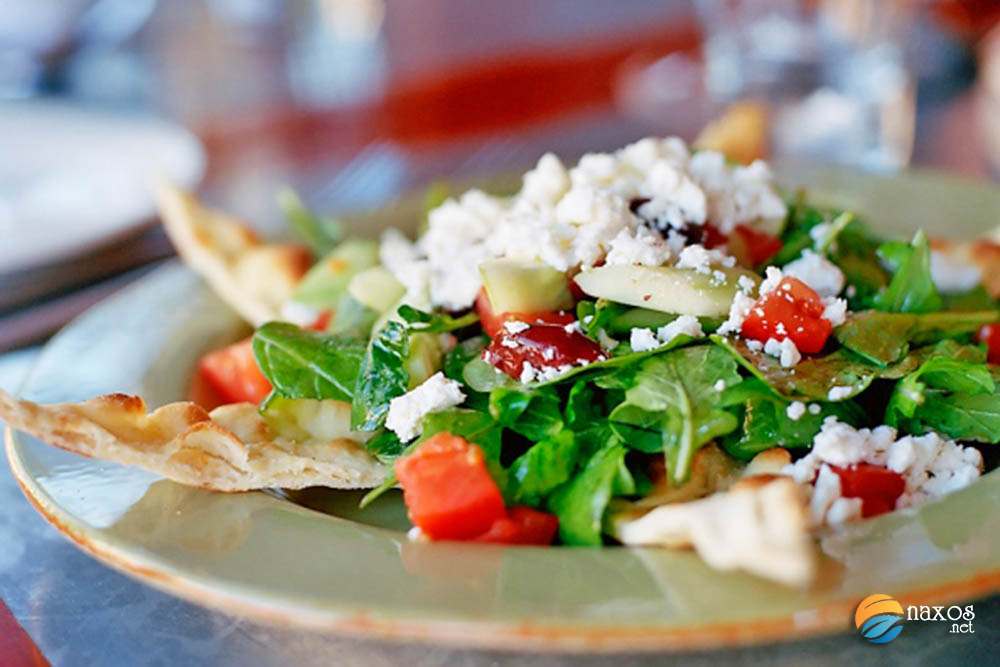 In the crispy Greek salad, crumbled white Mizithra cheese, sundried oregano crushed just moments ago and the smell of virgin olive oil tantalize the senses, imparting their own character in perhaps the most famous salad in the world. Next to that the famous "Arseniko" cheese of Naxos, just out of the pan has been transformed into delicious fried "saganaki".
On the small white plate small "drunken" meatballs are stacked, with the soft aroma of ouzo hanging in the air. Each one a single, delightful, savory bite!
And just when you think you've finished, comes the dish with deep fried fingers of potato, topped with grated almost melted Naxos "graviera", clinging to each crispy golden mouthful of delight.
Enjoyment in Naxos has no end.