Naxos sailing trips

One of the most exciting activities you may experience while on Naxos is sailing. It is also the best way to explore the island's fabulous coastline and sail to the neighbouring islands. Sailing tours are usually organized on a daily basis. The route may change, depending on the weather as most times it is the wind that defines the cruise. With safety always in mind, the captain of the boat sets sail from the port of Naxos Town or from another pre-arranged pick-up point where the group can come aboard and start their sailing holiday adventure.
You may rent any of the available sailboats or catamarans online before arriving to Naxos or wait till you get there. Keep in mind that availability depends on the season so make your plans early enough to ensure a position on the boat.
Cost may vary between the companies but only slightly (children usually get a price reduction). So ensure you select the most experienced captain as security in the sea is paramount. It is also important to follow the captain's instructions to the letter and read the terms presented to you before embarking.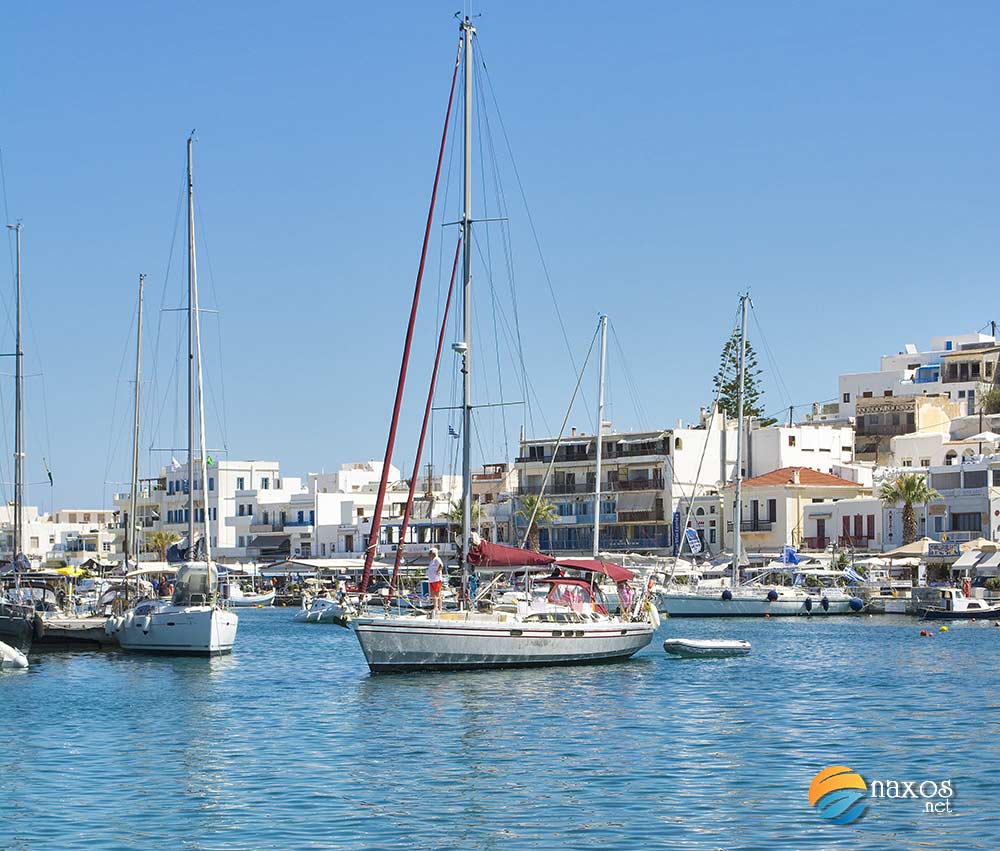 A cruising vacation includes swimming at remote beaches, exploring secret coves and caves, diving from the boat or from cliffs, taking lots of photos (some of which underwater), enjoying navigation lessons from your skipper and maybe lunch and drinks (in limited quantity).
Daily sailing tours will not get you too far from Naxos. You may also visit coastal Paros, Antiparos, Schinoussa, Koufonissia but not all within the same trip.
There is always the alternative of arranging for a 2 or 3 day tour. In that case, you will need to book the entire boat to yourself, which will increase the cost but will give you the freedom to plan your holidays according to your wishes. You can sail around the Aegean Sea, visit any of the Cyclades islands you wish (Mykonos, Santorini, Ios, the Small Cyclades) or simply enjoy the sport of sailing with your friends.
Sailboat rentals have taken off in the recent years and many brokers have emerged in the market making it a very profitable tourist business. It is not uncommon to see sailing yachts travelling all the way from Athens. Available marinas are in Rafina, Piraeus, Anavyssos, Glyfada and Kalamaki, where they offer many services and may also provide you with an experienced skipper.
While on board, the captain may have already organized several events, depending on the weather and the number and average age of passengers. Such cruises usually offer much more than just a sailing trip. And, although all captains sailing from Naxos are very experienced to the local conditions, marine life can be rather unpredicted. This is why passengers are expected to honor a short term contract presented by their captain, that guarantees their safety.