Eating out on Naxos
Greece is well known as a seafaring nation from ancient times till today. As such it is hard to imagine Greece without the wide variety of sea-foods and seafood dishes it has to offer, all chased down with chilled local wine, ouzo on ice or an ice cold beer. Naxos is of course no exception to this, since it is also a producer of all three of these fine beverages. Ouzo, wine and beer. Small family owned fishing trawlers bring in a daily catch fresh out of the sea for the island's consumption.
Naxos, being the major cattle breeder of Cyclades, produces meat of fine quality to feed not only the locals but also the hordes of tourists that gather each summer at its restaurants and taverns. Even though they are islanders, the locals have a long lasting love affair with their fine meat. Most of the best known Naxian dishes include meat or poultry.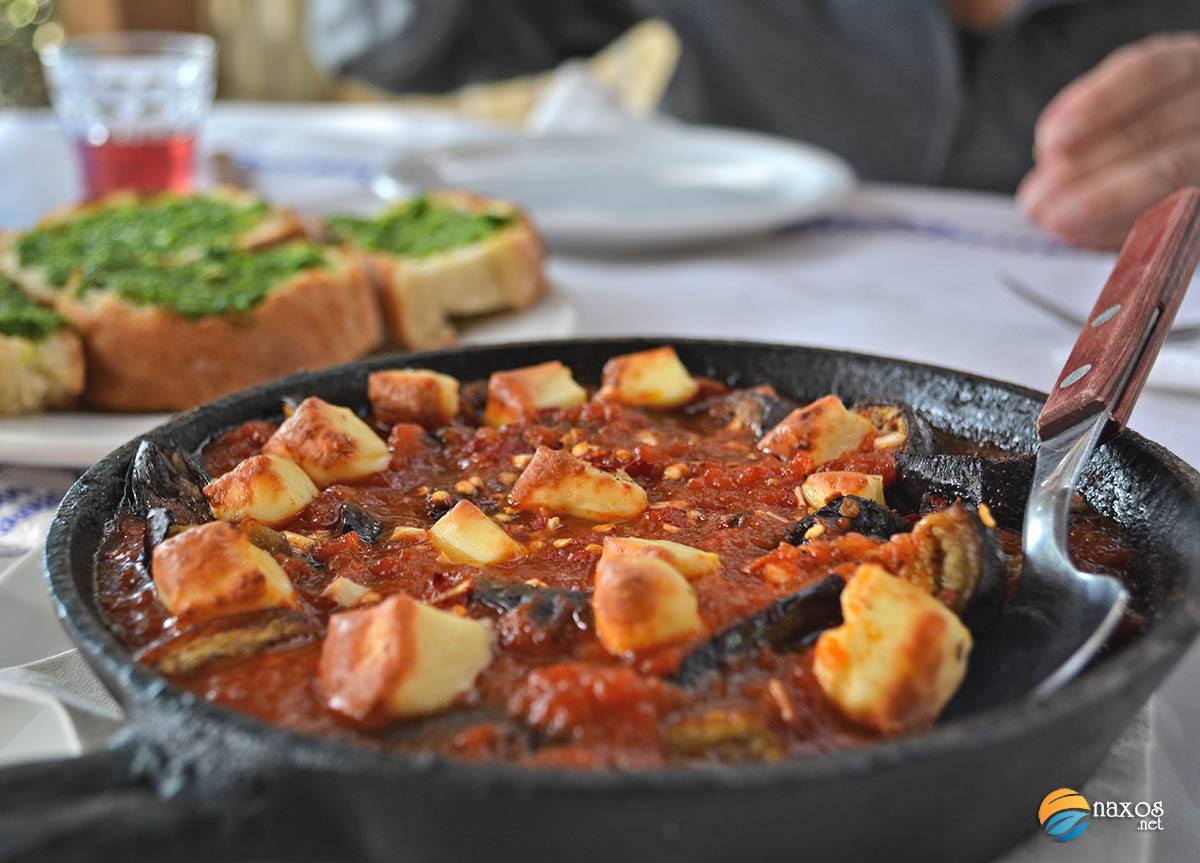 Naturally the island is home to people from all over the world for weeks or months at a time during the summer tourist season, so it has many restaurants that cater to tastes other than Greek, consequently it offers a cuisine that is also decidedly international. There are several very well-known restaurants on the island offering excellent cuisine and although the international fast food craze has not been able to survive amongst such high quality, the local version of fast food such Gyro and Souvlaki offer an appetizing, inexpensive and quite nutritious alternative that simply cannot be beaten.
But you know the saying, when in Greece… at lunch give your taste buds a party to remember… sun dried and grilled octopus with tzatziki, fried marrows and kalamari in batter with a serving of deep-fried Naxian potatoes renowned for their flavor all washed down with icy ouzo... what a combination! And don't forget to taste the local delicacy called gouna, the lightly sun and air dried fish, sprinkled with local olive oil and lemon juice, remember the ouzo!! These you will find along with all seafood types and recipes at the ouzeri lining the seafront at the port, as well as in other tavernas almost everywhere on the island.