OTTOMAN OCCUPATION
Turkish rule of Naxos lasted from 1537 to 1829 when Naxos joined the modern Greek state.
The Turks chose not to colonize Naxos and the other Cyclades. Instead, the Sultan ceded the Duchy (Naxos, Paros, Antiparos, Thera/Santorini, Milos, Syros, Kea, Kythnos, Serifos, Sifnos, Ios, Amorgos, Anafi and Astipalea) to his protégée Yasef Nassi, a Portuguese adventurer and banker. Nassi was a former Jew who had converted to Christianity in Venice and adopted the Portuguese name of João Miques/Micas. Upon his immigration to Constantinople from Venice, he converted back to Judaism and befriended the sultan's son. Nassi never set foot in his dominion, instead he appointed an administrator of his trust in his place named Francesco Coronello.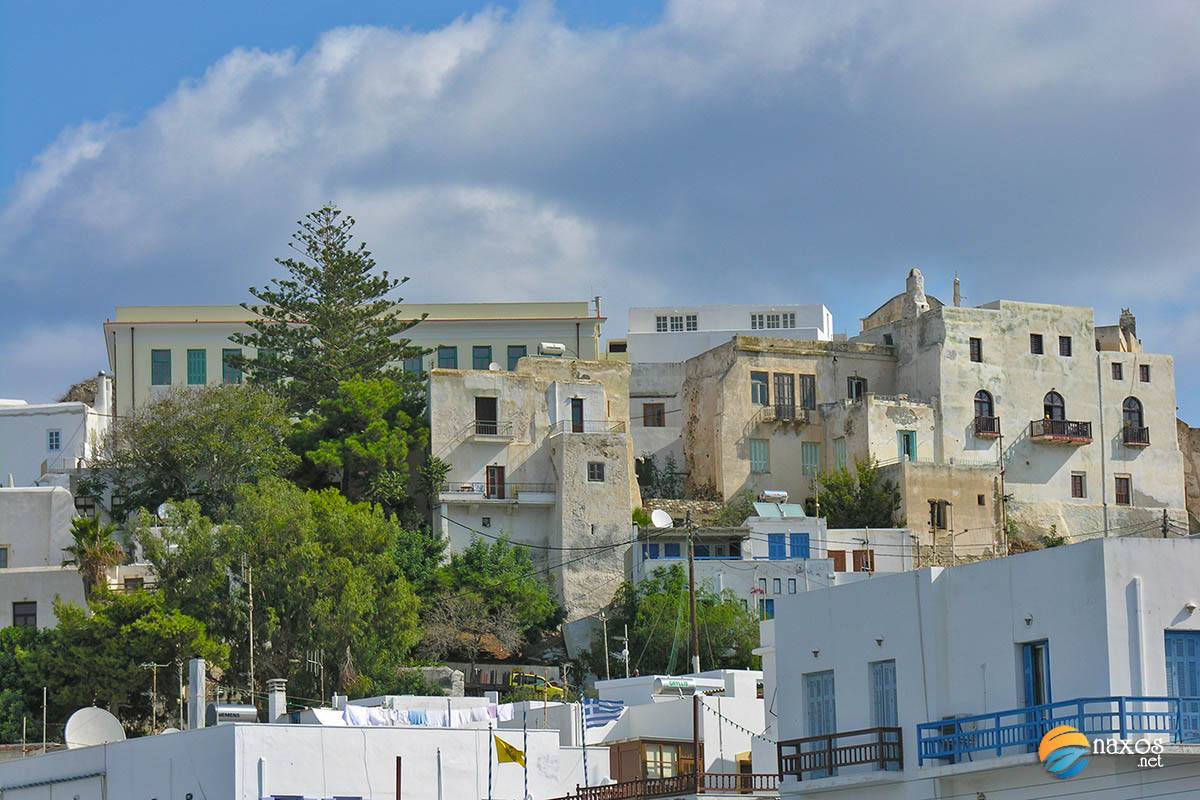 As ruler Nassi proved to be a tyrant forcing the local populace to petition the Sultan to allow the Crispo family to rule instead, to no avail. After his death by stoning ordered by Sultan Murat, the Duchy ceased to exist and was annexed to Turkey. During the total period of Turkish occupation, few Turks settled on the islands, due to the fear of pirates and, very few inhabitants converted to Islam.
Through Coronello, Nassi maintained the old customs and Latin feudal laws but under Sultan Selim's successor, Murat III (1574-1595), his power weakened and he finally met his death by stoning in 1579.
In 1580, the Sultan conceded particularly favorable privileges to the Greek islanders. The head tax remained but they now enjoyed complete religious freedom and were permitted to build churches as they wished. The laws and customs also remained, while foodstuffs, silk and wine were exempt of tax.
Sultan Ibrahim confirmed these privileges later in 1640 forming the basis of a constituent Charter for the Cyclades under Ottoman rule till 1648.
Special trading and other privileges to Western residents of the Ottoman Empire in the 17th century led to the appearance of the Jesuit and Franciscan monastic orders on Naxos, as well as the founding of an Ursuline monastery. As was the policy of the Catholic Church, all three orders founded schools on the island.
Naxians rebelled against their Latin and Turkish masters on several occasions. All rebellions failed.