Kimolos island
Kimolos is located on the southwestern edge of Cyclades only 900 meters from Milos. The two islands, Kimolos – Milos are connected daily with many vessels, usually the open type or traditional trawlers and speedboat taxis, from the harbor of Kimolos, Psathi ending 10 to 25 minutes depending on the vessel at Apollonia on Milos.
The airport on Milos is another option and access to Kimolos is basically the return trip of many vessels to the island. Milos is a hub for connections to other islands in the region such as Folegandros and Santorini as well as ships to Crete.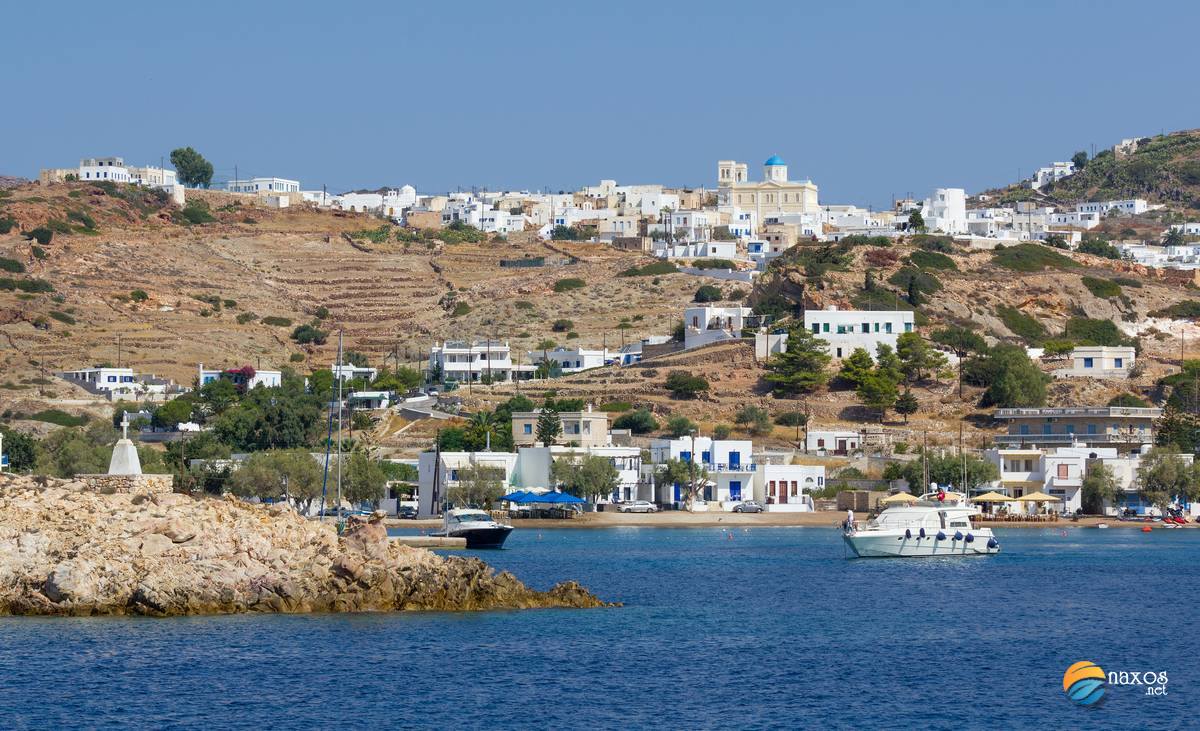 Like all Aegean island, summer brings many people and winter is very quiet. The capital Chorio has several small squares each with its own character, Giorgila has a well, Kambos has the Children's Playground and the largest square has the School and a beautiful view one can gaze at the full moon in August. Two museums the new Archaeological Museum and in the Medieval Castle the Folklore Museum provide more to see and do.
Windmills are a feature on the island as well. they are dotted throughout the areas of Xaplovouni and Karkani. The north exit of Chorio, after the church of Agios Efstathiosat the old stone bridge at Panoklima steals the show with its views to the steep ravines and terraces.
The southern exit of Chorio leads to the picturesque fishing settlement of Goupa. Here you will find the sirmata which are caves carved in the smooth rock, where the locals dock their boats to protect them. Kimolos in the spring becomes a bird sanctuary at the beach of Aliki, the sea lake hosts many birds and is good for birdwatchers.
In the shallow waters at Ellinikalies sunk the ancient city of the island now underwater, victim to earths movements, while on the beach you will observe tombs dating from the Mycenaean all the way to the to the Hellenistic period. Close by at the Aspragremna a spectacular sunset awaits and while you wait for the end of the day, look around, you might discover the fossils of sea organisms millions of years old.
Hire a craft and visit Pelekiti the Carved Cave at Kakopotamos (the bad river) where you can partake in the pleasures of the natural hot spring flowing at the Agioklima beach or dive into the fabulous turquoise waters and then explore the cave at the Promontory of Gerakia.
Finally, inland the island offers the ruined citadel at Paliokastro and the the geological monument, the mushroom shaped "trademark" of the island.