Ios island
The flower of the Cyclades Íos (means flower) or Niós , as the locals call it, is a beautiful island of the Cycladic island complex. The island was apparently the homeland of Homer's mother and also the final resting place of the great epic poet of the Iliad and Odyssey.
The view before you upon approaching the island is postcard pretty as Hóra (the capital) lies just behind the harbour at Ormos smeared on the slope of the hill in amphitheatrical manner, at the top of the hill lie the ruins of a medieval castle. Hora is a listed (protected) traditional village and one of the finest examples of Cycladic architecture throughout the island group. little snow-white houses line the picturesque arcade-covered alleys ("stiyádia"), where the the churches with arched belfries and light blue domes dotted with the the windmills, twelve in number, create a unique residential area.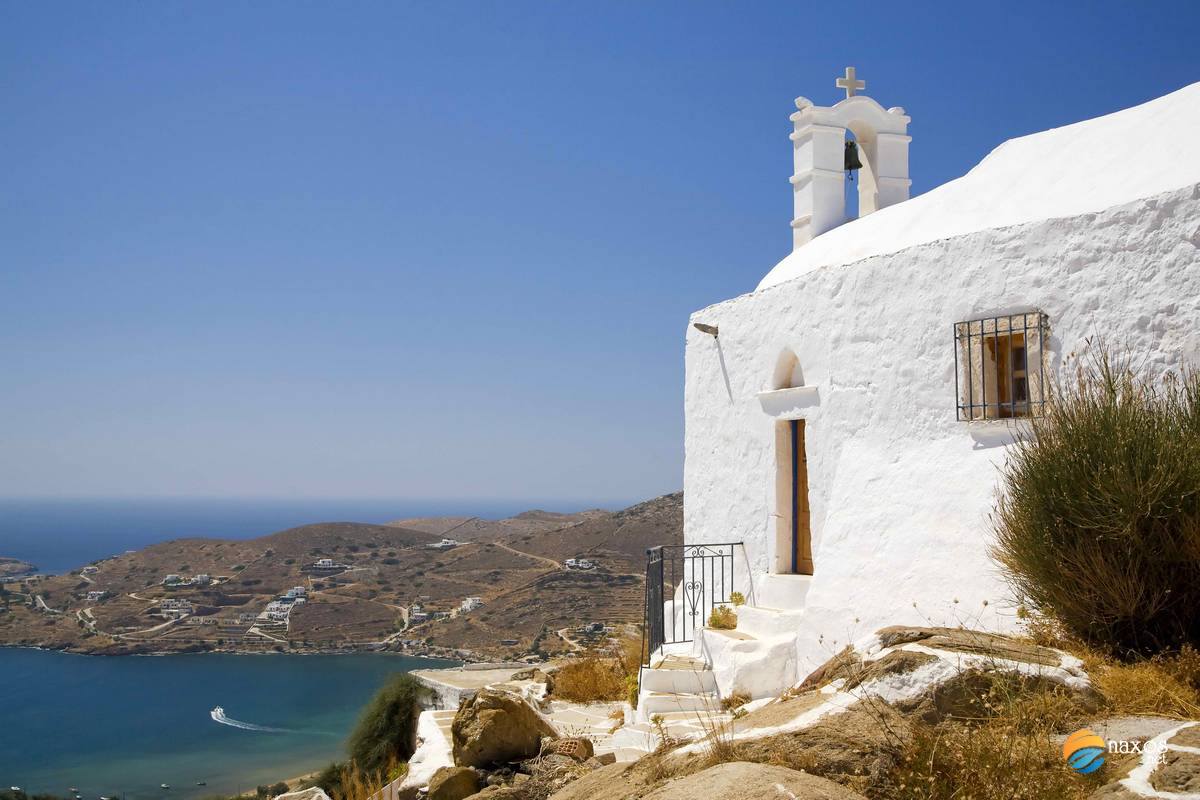 Sites worth seeing are Panayia Gremiótissa, standing on Hóra's highest spot built literally on the edge of a cliff, the view of the open sea offered here is stunning! An early Cycladic period settlement called Skárkos (2,800 BC), indicates the presence of man as far back as early antiquity whose exemplary restoration has been awarded. Hóra's excellent Archaeological Museum displays a rich collection of finds from the settlement as well as antiquities recording the island's history. Palaiókastro is fort erected during the Byzantine period which still stands on the northeast side of the island. the forts purpose was to control the seaways from Constantinople down to Crete via visual signals (perhaps mirrors) and fires with castles and towers on Amorgos, Naxos and Santorini.