Kythnos island
Kythnos also known as Thermia is an unspoiled beautiful mountainous island located in the western part of the Cyclades. Life on the island is very Greek. Life is slow, locals are friendly and really easy going which is why it attracts mainly Greek tourists in summer weekends mostly Athenians. It is an island of wild beauty and enduring quiet offering several unspoiled and quiet sandy beaches.
The picturesque architecture of Chora and especially Driopida is unlike other villages anywhere in the Cyclades Islands, where all the houses are two-storey with tiled roof. These two are the most traditional villages on Kythnos island with stone houses lining the paved streets making them an architectural joy to explore. Loutra and Merihas on the other hand have many tourist facilities and are far better equipped for them.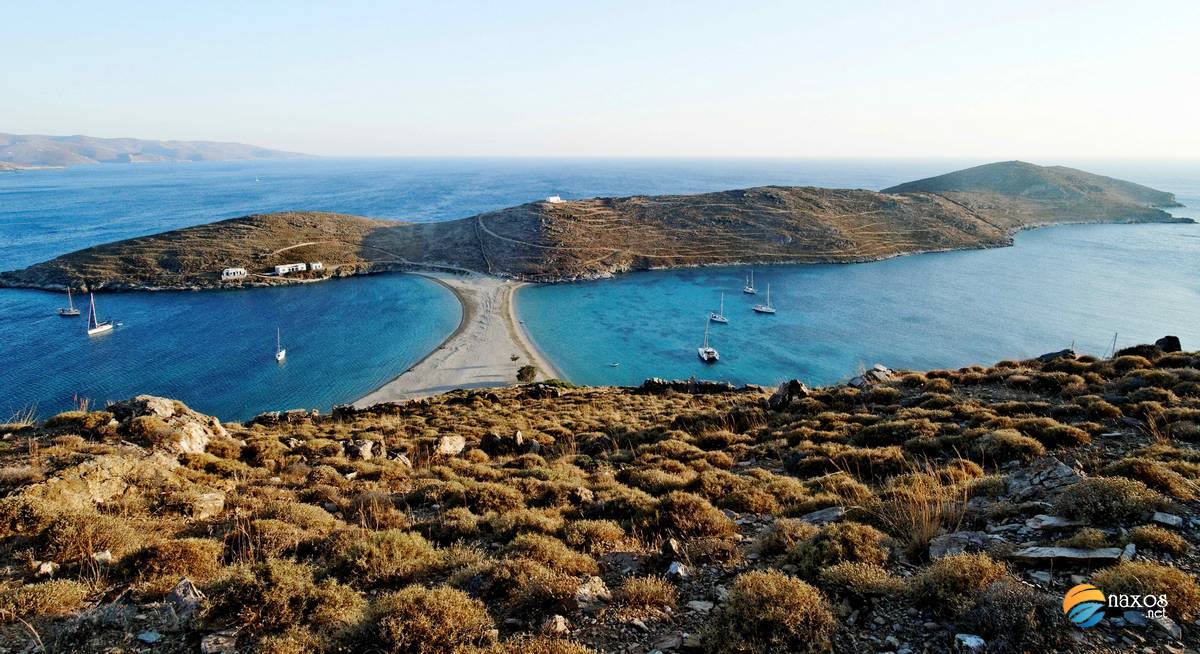 Kolona is considered the most beautiful beach on the island, offering fine grained soft sand and crystalline water whereas the majority of the other beaches on Kythnos are secluded and ideal for relaxation and hiding away out of sight with your partner. One of the main features is that the location of the island offers the opportunity to combine a wider variety of other islands of Cyclades for your holidays, such as the nearby Kea, Serifos and Sifnos islands, Sifnos being a little livelier than the other two.
The resort of Loutra on Kythnos bubbles up warm sulphurous spa-waters that are popular for the fans of the sort. Tradition claims that the water is forced up to the surface from the activities of Mt. Vesuvius. The springs have been in constant use since ancient times as a cure from rheumatism and other ailments and still are used by all who have the opportunity to do so. They are highly recommended for people who wish to unwind from the stresses of modern living.