Athens to Naxos

The most common way to get toNaxos is from Athens. You get to choose if you prefer to travel by plane, ferry or yacht charter in Athens. The flight to Naxos is short but quite pricey and you can purchase tickets online or via a travel agency. Most common departure time from the Athens International Airport (Eleftherios Venizelos) to the National Airport of Naxos is in the morning. During high season there is an afternoon flight as well. The two main airlines are Aegean Air and Sky Express.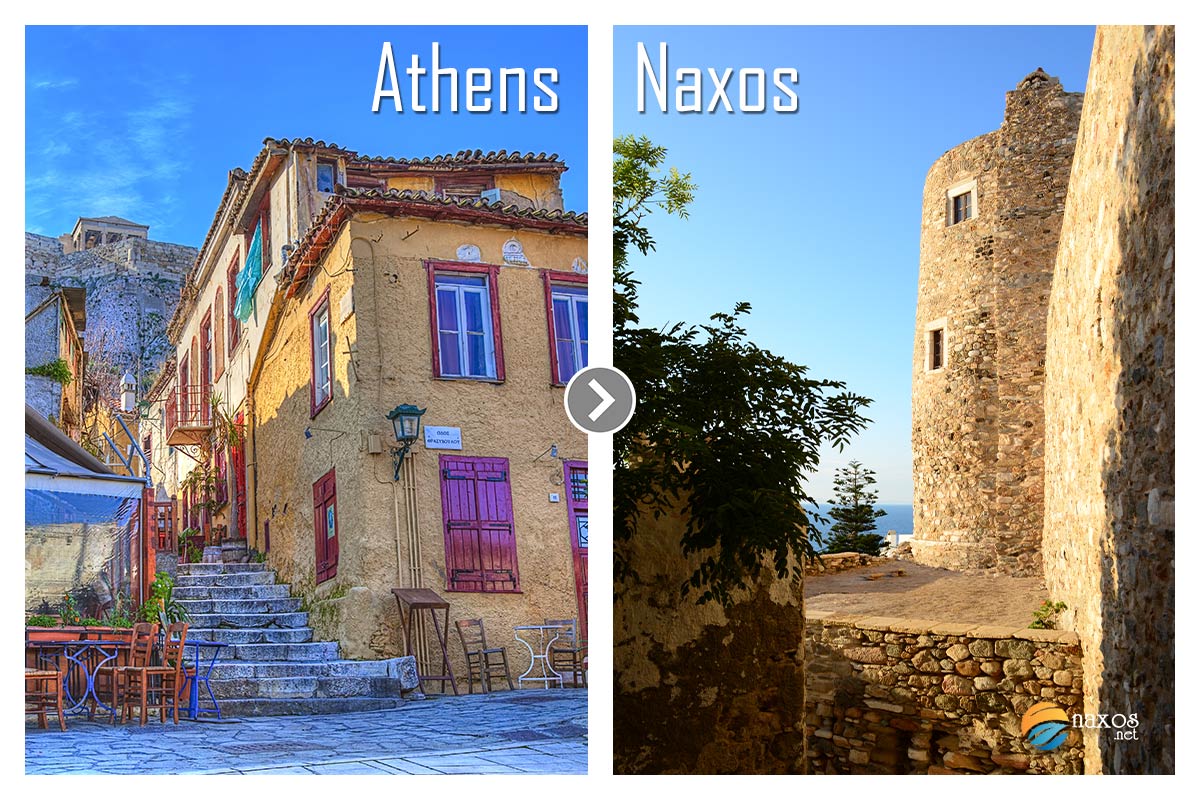 By ferryboat, there are two main ports, Piraeus, the main port of Athens and Rafina, a connection available during summer only. Price of the trip depends on the boat and the class (economy, first or vip) and it is a much cheaper means of transport. Ferries depart from early in the morning till late at night during the summer and it takes between 4 and 6 hours to cover the distance between Athens and Naxos. The route between the two ports usually makes a stop at the port of Paros. Other possible routes may take you to Andros, Tinos and Mykonos.
Although rare, strong winds may disrupt the schedule between the ports of Athens and Naxos. The same may happen for the airline connection. However, such interruptions do not last for long.
Information about the schedule, arrival and departure hours, trip duration, distance between connecting ports and ferry types (passenger or vehicle carrier) can be found in any relevant online guide, together with detailed cost for each traveler, depending on final destination and age (children rates are reduced).
Whichever transportation way you may choose, make sure you are at the departure point at least one hour ahead to avoid any unpleasant surprises. Especially at Piraeus, during high season, traffic gets very hectic and there is a good chance that you miss your ferry if you do not get there well before the scheduled departure time. Keep in mind that it is difficult for the Port Authority to handle excessive crowd at such limited space. For more information please visit the Naxos ferry page.