Naxos studios
Studios are open plan accommodation units with a private bathroom and a kitchen or kitchenette. This way, the visitor is able to prepare breakfast or even a light meal. It is a great selection for a holiday accommodation for those who wish to save a bit of time or those who have a thing for cooking. When it comes to families, there is no better place to be if you wish to get a homey feeling and keep the children happy.
Naxos studios offer kitchenette in most cases (rarely a fully equipped kitchen). They also provide their guest with all basic utensils for preparing a light lunch or dinner and enough plates for the number of guests per room. They have one or two hotplates and a fridge or a larger refrigerator. There is usually no oven for baking and no microwave oven.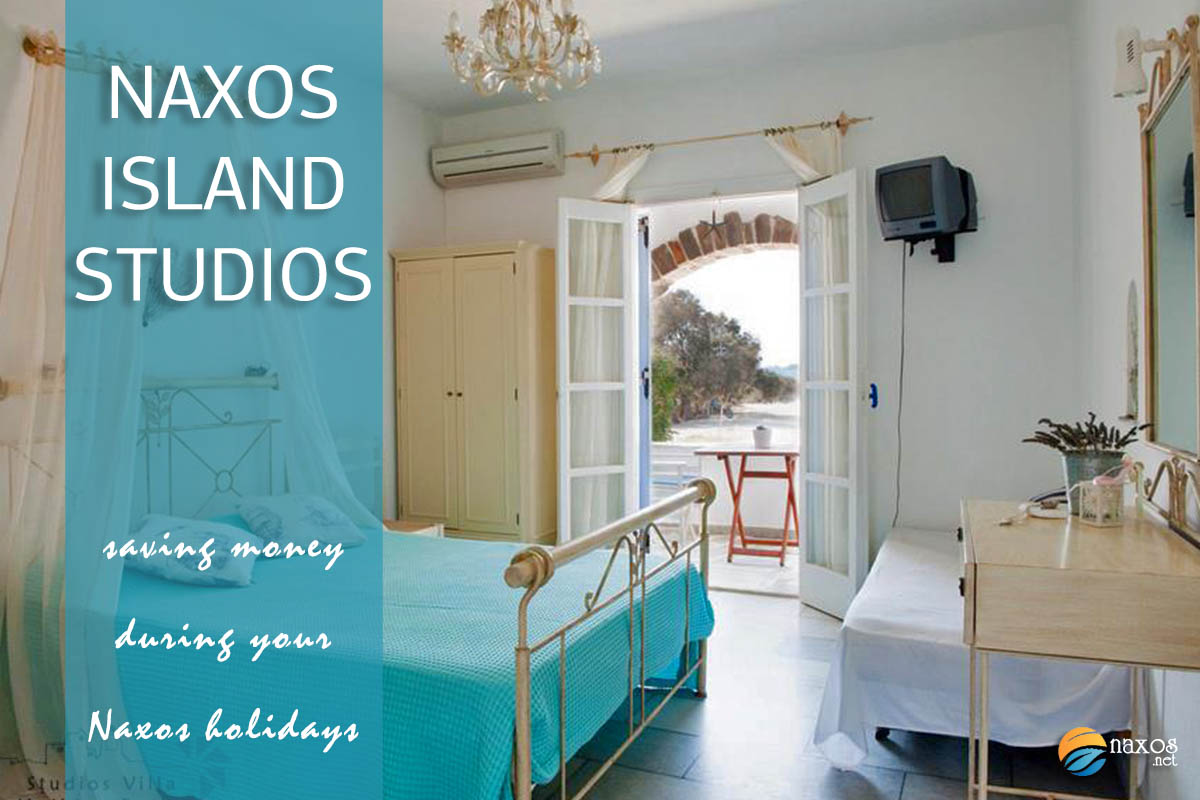 When it comes to choosing which studio to choose and providing that you do intend to use the kitchenette, make sure that there are the table and chairs required in order to enjoy your meal. You will also need some surface (even if small) to use to prepare a meal. Open the drawers to check if there is enough of the most basic utensils (they usually provide only the most necessary). You should also make sure that you wash the dishes before going to bed. Studios are open plan and the smell, especially during the hot summer days, will be unpleasant and will attract unwanted customers (bugs).
Studios on Naxos are the ideal place to stay if you are staying far from the city's buzz and taverns, mini markets and super markets are far from your reach. This is why many studios have recently been built in areas such as Agios Prokopios, Agia Anna, Plaka, Mikri Vigla, Kastraki, Glyfada and Alyko.
And don't let the small kitchenette fool you. It may seem small but with a little persistence you can do wonders.