Architecture, mansions of Naxos
The houses of the nobles in Naxos Town
The mansion-houses in the Chora were the spacious homes of the bourgeoisie, and usually consisted of a low-ceiling ground floor, with an upper storey that housed the living quarters. The drawing-room was large and occupied a central position on the site, with the bedrooms and the kitchen leading off to the left and right of it. The mansions inside the Kastro have a distinctive fortress like appearance which is emphasized by their sheer bulk, emphasized by the small openings and thick walls. Those situated outside the Kastro are visually less severe, having been treated to a greater degree of decoration and luxury.
As the rooms on the upper storey were quite large, the floor was supported by long wooden beams made from cypress trees, which are very tall. Particular care and attention was paid to the decoration of the wooden ceiling in the sitting-room, while the floor was covered with tiles made from gleaming white Naxian marble. These tiles, which were square, were laid diagonally across the room.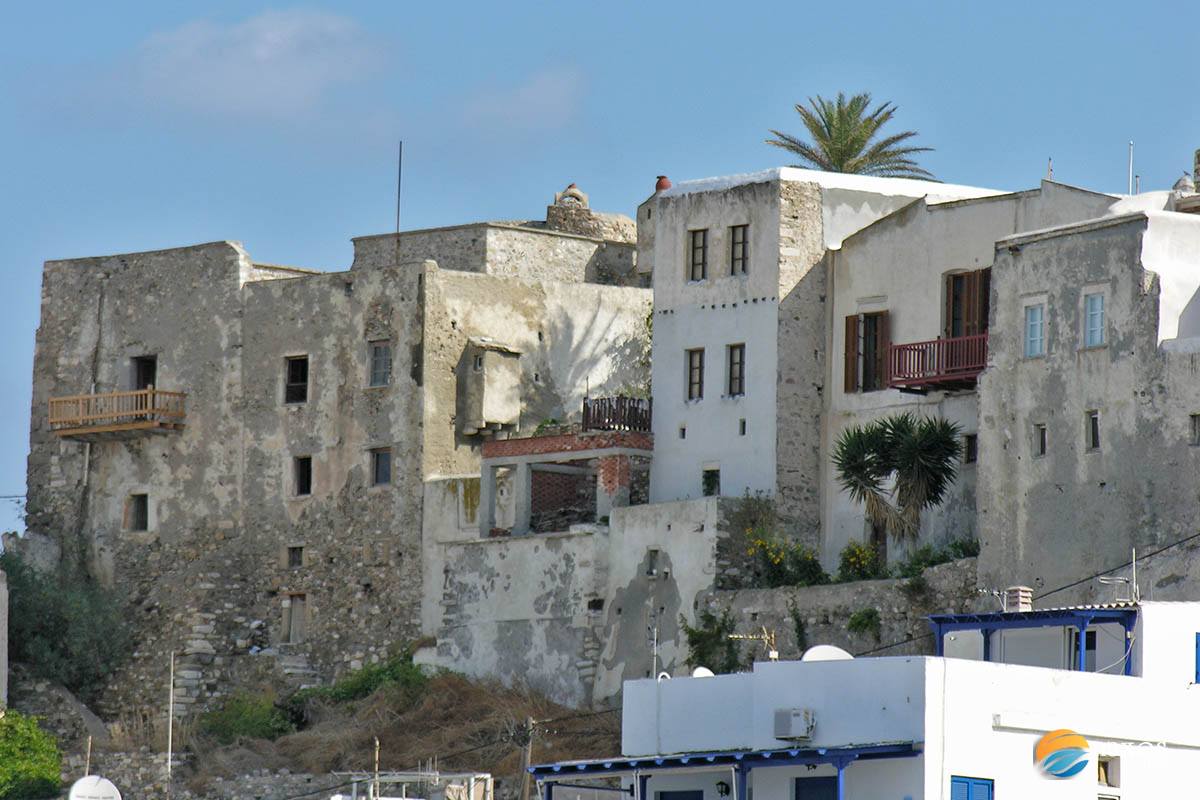 The external decoration of the front of the structure was simple and was limited to an ornate lintol over the entrance and the display of the family's coat of arms sculpted in local marble. The insignia showed various symbols of power, such as the fleur-de-lis and the triple tiara, eagles, flowers, rosettes, the name of the head of the family and any significant date.
Great attention to detail was paid at the main entrance to the mansion-house, which was flanked by marble pilasters and topped by a decorative sculpture, frequently accompanied by an ornate cornice of pediment.
On the facade of many of the houses built inside the Kastro the only decorative feature which supported the flagstaff for the standard of the Venetian nobleman.