Prokopios Art Festival
Naxos is an island rich in music and culture which we are keen to share with you.
Prokopios Arts Festival (Art Café) is a live music venue, an art gallery and an open air cinema. The goal of the festival is to provide visitors to the island with an alternative choice of entertainment. Events range from piano recitals and jazz & blues concerts to traditional bouzouki nights and dance performances, showcasing a wide range of acclaimed musicians and artists.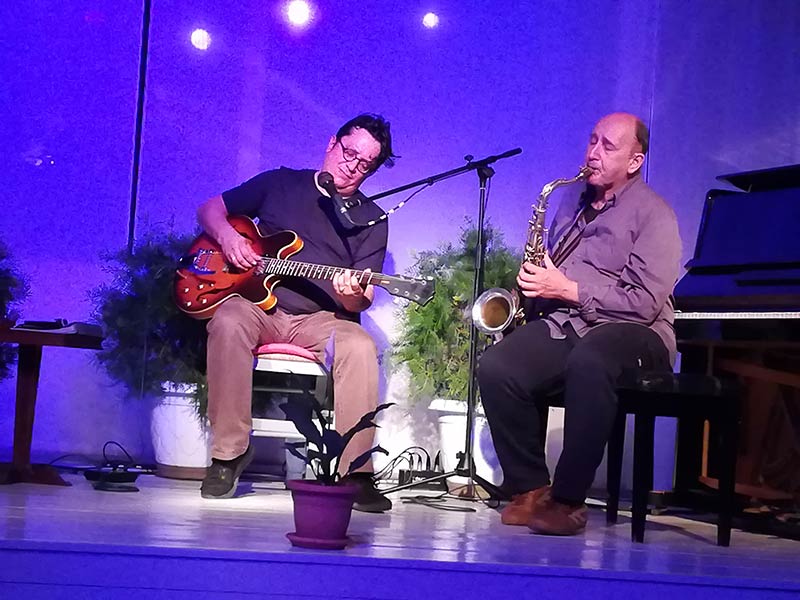 Movie screenings take place at the open air cinema. Enjoy Greek wine tastings, art exhibitions, live shows and much more! The venue is located on the waterfront and has a stunning view of Prokopios beach, looking out over the beautiful turquoise waters of the Aegean.
Come and enjoy an unforgettable evening with spectacular sea views, enchanting sunsets and experience the famous Greek hospitality. With so much to offer, a visit to the Prokopios Arts Festival will be the highlight of your holiday. We look forward to seeing you at our next event.
We take bookings for weddings, gala dinners, private parties etc. Email: prokopiosartsfestival@gmail.com