Naxos Town
The capital of Naxos (called Naxos Town or Chora) includes the island's main port. Due to its position, it offers a variety of landscapes, which is quite unique for a Cycladic island town. Its proximity to the sea combined with the large number of tourist attractions and amenities make Naxos Town the most preferable place to be on the island.
As the ferry approaches the port, Portara immediately catches the traveler's eye. Portara is actually the Greek word for "big door". It is an unfinished temple dedicated to Apollo. This is where, according to Greek mythology, Dionysus met Ariadne. Portara was built on a small rocky peninsula called Palatia. Portara and Palatia are a favourite afternoon walk for all those who love the view of an unforgettable sunset.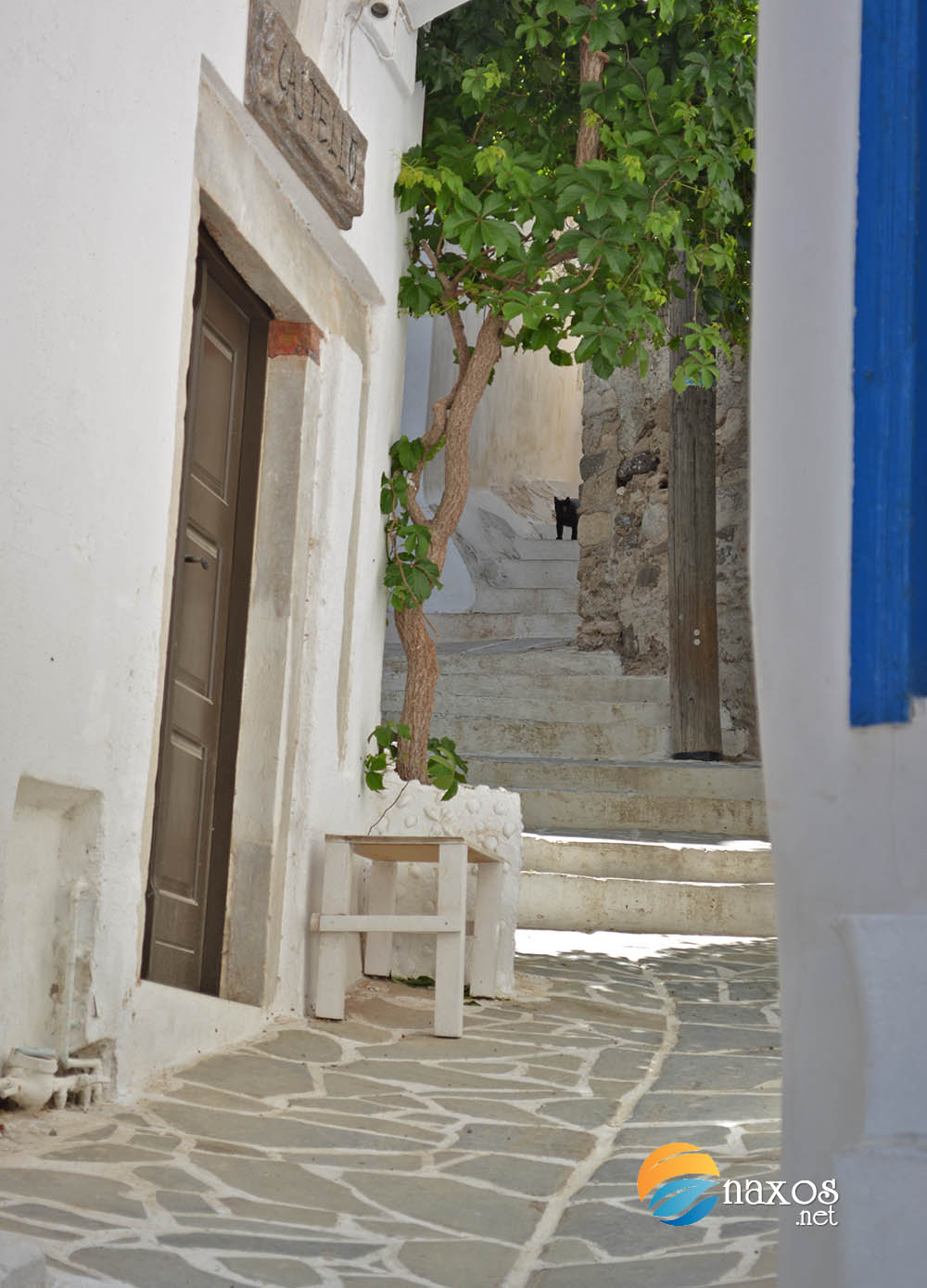 Naxos has a rich historical background. The visitor has the opportunity to see many historical monuments. In the villages of Naxos and in various rural areas we have the Kouros of Apollonas, the Kouros of Melanes, Demetra's Temple and other important historical sites. But it is in the capital of Naxos that the visitor will find more, like Portara, Yria Temple, the archaeological Museum of Naxos, the Castle and the Old Market. Naxos island has been inhabited since antiquity. According to legends, Dionysus met Ariadne, Thiseas's abandoned wife in Naxos and married her. It is said that the first Dionysus festival in antiquity was held here. Back in the ancient times, Naxos was famous for its marble, had a growing economy and an important civilization. Marko Sanoudo conquered the island in the 11th century and created the Duchy of Naxos. He built a castle on the hill overlooking Naxos town.